Mr. Rasmussen is a graduate from Brigham Young University. He earned all his undergraduate (B.S. Geography; B.S. Business Management) and graduate (J.D.) degrees from there, and finished cum laude both times. He is married and has a growing family. Mr. Rasmussen enjoys cycling, playing chess, and excelling at what he does.
In his legal practice, he focuses on representing individuals and small- to medium-sized business clients. His primary practice area is Debt Collection but other areas of focus include:
Admitted to Practice
Utah, 2011
Idaho, 2012
Federal District of Utah, 2012
Colorado, 2018
Wyoming, 2018
Additional Licenses
Utah Real Estate License, Sales Agent
Other
Chad was a member in a Goldman Sachs 10,000 Small Businesses cohort.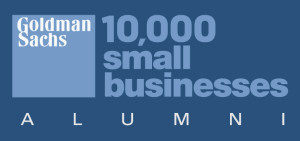 Education
Brigham Young University, J.D., 2011
Cum laude

Senior Editor – International Law and Management Review
Finalist – ABA Regional Negotiation Competition
Brigham Young University, B.S., 2008
Cum laude

Dual Major: Business Management & Geography
Alpina Legal provides free consultations to all prospective clients. Don't hesitate to call, contact Alpina Legal today.