Mr. Rasmussen is a graduate from Brigham Young University. He earned all his undergraduate (B.S. Geography; B.S. Business Management) and graduate (J.D.) degrees from there, and finished cum laude both times. He is married and has a growing family. Mr. Rasmussen enjoys cycling, playing chess, and excelling at what he does.
In his legal practice, he focuses on representing individuals and small- to medium-sized business clients. His primary practice areas are Real Estate, Debtor/Creditor, and General Business, but other areas of focus include:
Admitted to Practice
Utah, 2011
Idaho, 2012
Federal District of Utah, 2012
Colorado, 2018
Wyoming, 2018
Additional Licenses
Utah Real Estate License, Sales Agent
Disclaimer: Representation in real estate transactions as a Realtor® is for law-related services and not the practice of law. The term "law-related services" denotes services that might reasonably be performed in conjunction with and in substance are related to the provision of legal services, and that are not prohibited as unauthorized practice of law when provided by a nonlawyer. As such, these Realtor® services are not legal services and the protections of the client-lawyer relationship do not exist. Any legal services, such as interpreting or drafting contracts, distinct from these law-related services will be subject to separate representation arrangements.
Other
Chad was a member in a Goldman Sachs 10,000 Small Businesses cohort.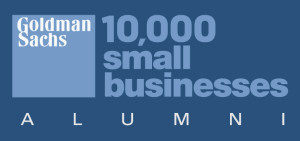 Education
Brigham Young University, J.D., 2011
Cum laude

Senior Editor – International Law and Management Review
Finalist – ABA Regional Negotiation Competition
Brigham Young University, B.S., 2008
Cum laude

Dual Major: Business Management & Geography
Alpina Legal provides reasonable and affordable consultations to all prospective clients. Don't hesitate to call, contact Alpina Legal today.
[si-contact-form form='1′]